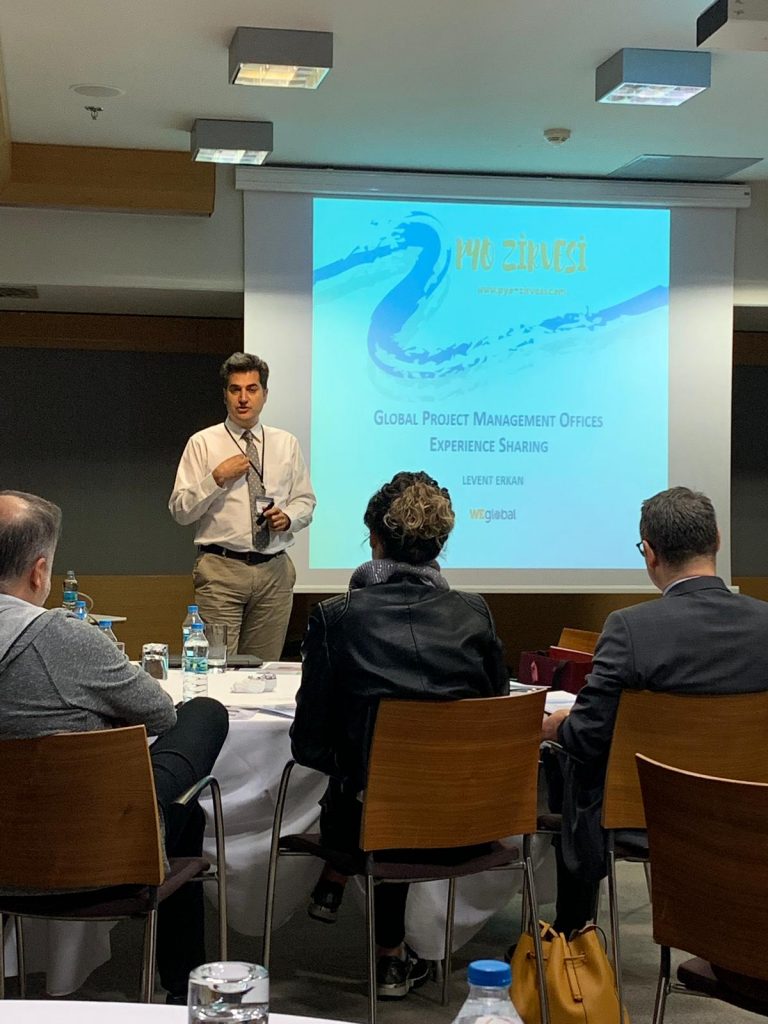 Project Management Office Summit 2019
Turkey's first Project Management Office Summit was held in Istanbul on 4th May 2019.
As the projects are inevitable part of our organizations so are the PMOs although they have different names and various roles. PMO's can create value throughout the organization and increase the success rate of our projects and establish the bridge between the strategy and the execution. Thus this summit provided international best practices, lessons learned, new trends and more for PMO's.
Levent Erkan's presentation title was "Overview of projects in the new world" and during his presentation he conveyed information about WEglobal, its projects, its vision, its global presence and how it is implementing projects through PMO's for a better world by:
Strategy (adapt to the new world continuously with new visions),
Change Management (to implement the strategy),
Entrepreneurship (new business ın the new countries through PMOs),
The Structure of PMOs and Projects
Following up the new project areas and implementation modalities worldwide,
Always analyzing  the changes in the environment and modifying project activities accordingly