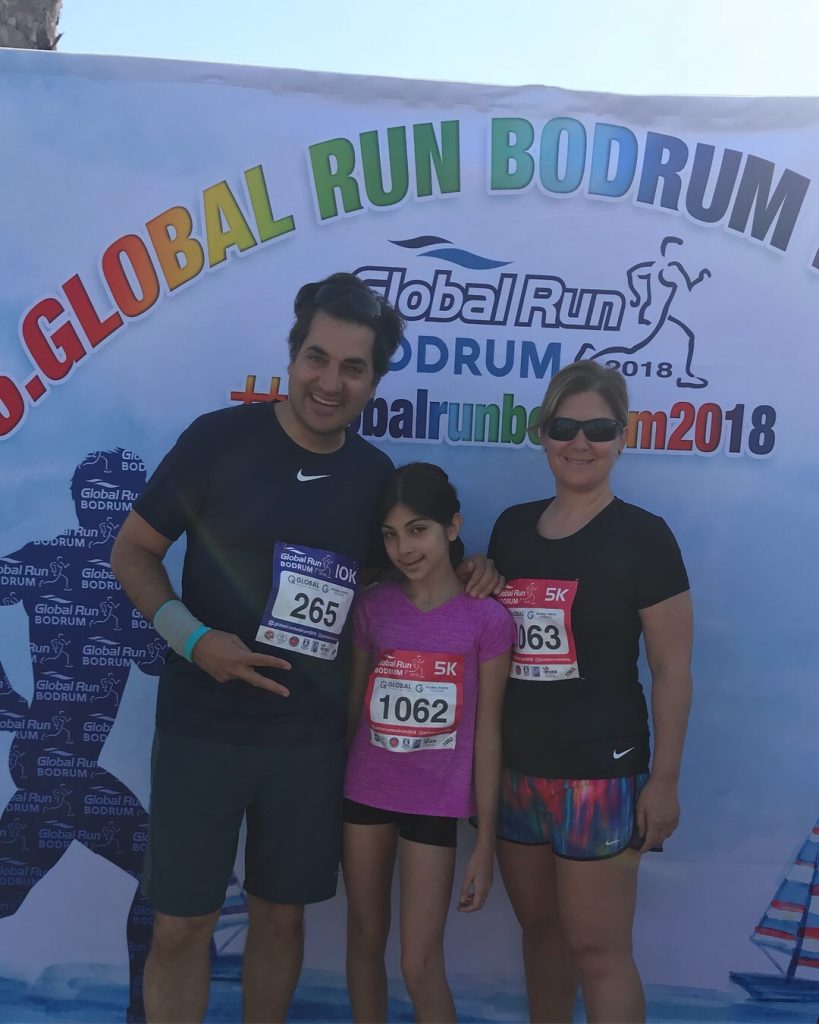 Bodrum Global Run 2018
The 5th Bodrum Global Run held on 28-29 May 2018, hosted more than 1000 athletes who competed in the 5,10 kilometers of tracks and the children participated in the Tiny Steps in 4 different age categories. As was before the registration fee is indicated to be donated for the Parıltı Derneği (Foundation for Glittering) that supports sight-disabled children.
Levent Erkan and his family participated in this 10 kilometers-long marathon, which started at the Bodrum Cruise Port. Erkan run 10K, while his two daughters run 5k and Tiny Steps according to their ages.