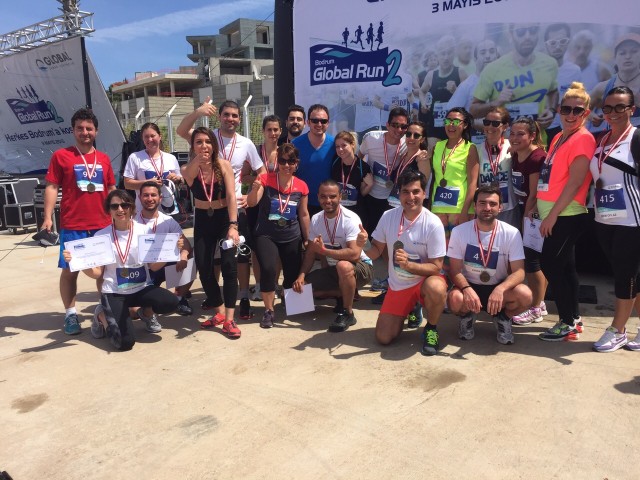 Bodrum Global Run 2015
The "Bodrum Global Run" held on May, 3 with participation of 1200 athletes from 6 other countries, besides Turkey. Disabled sportsmen have also participated in the run, which the registration fee is indicated to be donated for the Parıltı Derneği (Foundation for Glittering) that supports sight-disabled children.
Levent Erkan together with his colleagues have also run 10 kilometres-long marathon, which started at the Bodrum Cruise Port. The completion revenue on behalf of the 18 participants of the group have been donated to the Foundation for the Training and Protection of Mentally Handicapped Children (ZİÇEV).