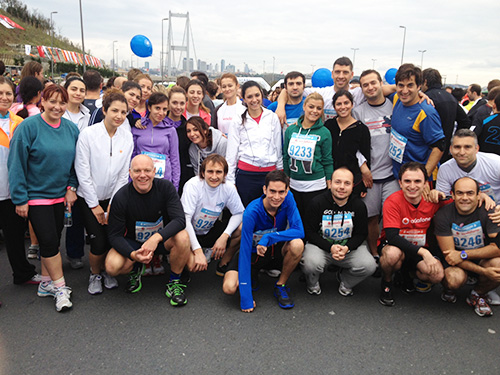 34th Vodafone Eurasia Marathon, November 2012
The 34th Intercontinental Eurasia Marathon was held on 11 November 2012. Some 13,000 athletes, gathered on Istanbul's iconic Bosporus Bridge for a unique experience in the world's one and only intercontinental marathon which passed many of Istanbul's historical landmarks.
Levent Erkan together with his 22 colleagues participated in the run and the team finished their marathon, 15km or 8km routes successfully, in support of the Türkiye Eğitim Vakfı (Turkish Education Foundation). The charity's aim is to support the education of destitute children and adolescents.